Cutting centres forms
They make work easier for you and your business partners
If you do not have your own formatting saw, you cannot work without a business partner with the formatting centre.
"Furniture Studio fills out forms for cutting centres for me."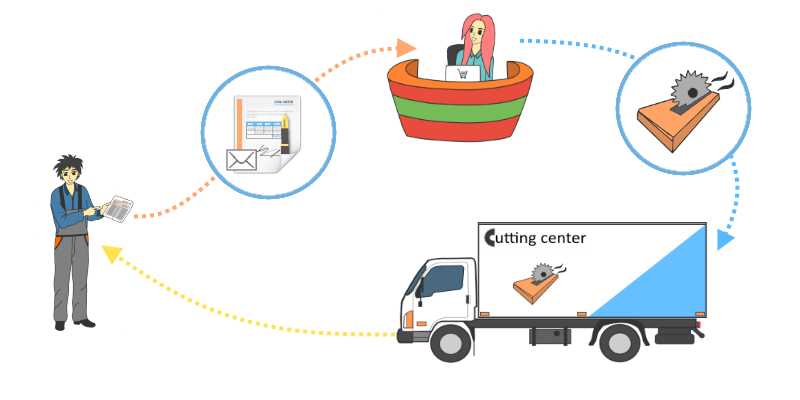 Do you rely on your business partner, that supplies required cut and edged material for your production? But you always have to fill out the forms with individual elements, their dimensions and edging?
Surely everyone makes mistakes when overwrites or forgets some element. Furniture Studio will simplify this activity for you.
You generate a form for cutting centres by 1 click. The programme will fill out the whole form itself, fill material, dimensions and edges. Furniture Studio does not have just a universal form available, but also on this basis every cutting centre will cut your required material. Furniture Studio also contains of ready-made templates for every known cutting centre. You can easily fill in the original form for company cutting centres Démos or JAF Holz. Programme creates the necessary chart itself while not having the MS Excelinstalled for its fulfilment. Then you just send the form by e-mail or directly from Furniture Studio.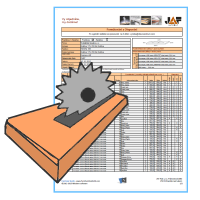 "Now, I will not forget any element, also write wrong dimensions."
We will continue to extend the offer of templates for cutting centres. Our goal is to implement a range of templates of all major cutting centres.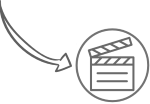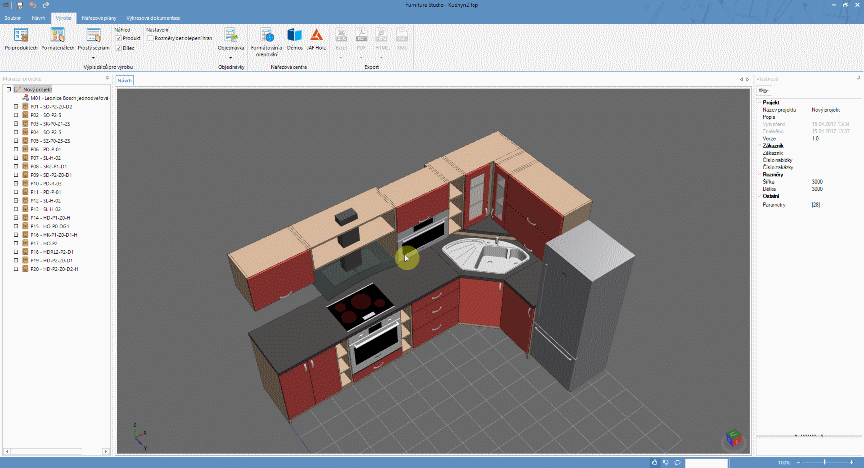 "Download completed forms for cutting centres of a sample project."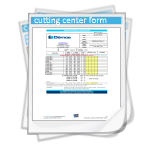 Templates for cutting centres forms
1

It´ll make your work easier

2

It´ll appreciate your business partners

3

It prevents errors
Furniture Studio fills in the cutting centre form according to the element dimensions of your project. It does everything for you, you just print it or send it by email.
Cutting centre form can be sent electronically, which saves time especially to your business partner. He will surely appreciate it and be happy to cooperate with you.
Mistakes when manually filling in forms are always unpleasant , especially in board material formatting. Furniture Studio prevents unpleasant mistakes.
"Furniture Studio is the best assistant."
Everything is simple, fast and follow your work use:
Universal form for cutting centres
Element formatting and edge placing
Templates of cutting centres JAF, Démos…
Data export to MS Excel, PDF and HTML
Felix