FILES TO DOWNLOAD
Here you can download files to your computer
You can download to your computer installation packages of Furniture Studio in current version, demonstration projects, forms, or cutting plans.
Furniture Studio – 64 bit. version (x64)
Furniture Studio – 32 bit. version (x86)
If you're not sure what OS version you have installed on your computer, select the installation package for 32-bit. version of the operating system.
Today, with few exceptions, all new computers come pre-installed operating system supporting 64 bit. processors. However, you can still meet older computers, the processor supports only 32-bit. operating system.
If possible, it is recommended to install 64 bit. version because it makes better use of your PC's performance. Furniture Studio is designed so that it could take advantage of modern 64 bit. processors. Working with him will be more powerful and faster.
Installation package program Furniture Studio installs the full version of the program, which operates without restriction for 30 days.  After this period, you will need to purchase a license.
In case you already own a license, you can install the package to upgrade to a newer version. Software license remains valid.
This is valid only for the duration of your support, which is set at 1 year from purchase. More information about the validity of the support and upgrade eligibility can be found in the current price list here..
JAF cutting center
Démos cutting center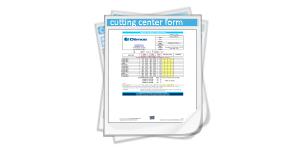 Cutting plan